Skip to Content
Clocktower Inn Ventura
Book Now
(805) 652-0141
Ventura is a unique city: Standing an hour and a half west of Los Angeles, it's home to beaches and historical sites, and is a short drive from numerous state and national parks. Wondering what to do during your visit? Check out our blog for team favorites and recommendations. We love our hometown; we hope you will as well.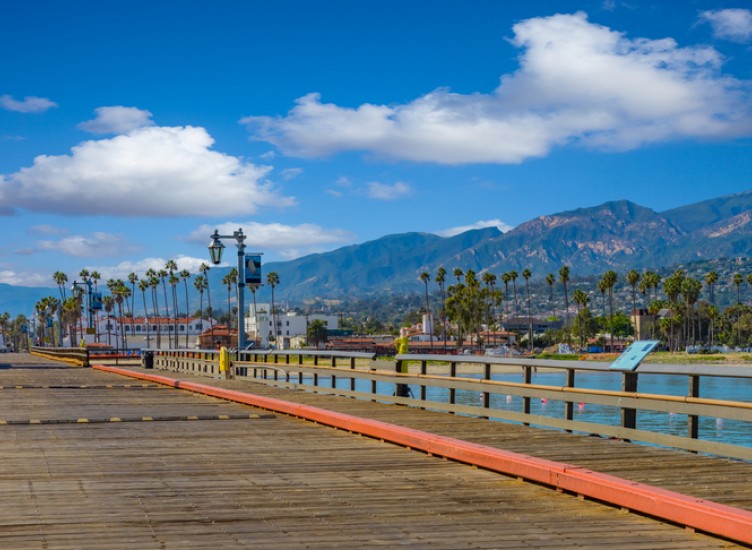 Explore Stearns Wharf
Looking to explore the area a bit beyond Ventura? We highly suggest a day trip to Santa Barbara with a stop at Stearns Wharf—home to shops, a museum, and more. From taking a ride on the water taxi to indulging in fresh seafood and exploring specialty shops, it's easy to fall in love with this beautiful area.
Planning on spending the day? Make sure to check out the amazing marine life at the Santa Barbara Museum of Natural History Sea Center! This highly interactive marine education facility offers close encounters with marine life from the Santa Barbara channel—they even offer a Live Dive series. Think sharks, stingrays, sea stars, sea urchins and more—all on display to interact with on their wet deck.
Foodie? We've got you covered. For casual dining, check out Char West, where you can sit back and indulge in fish and chips, cheeseburgers, and more. If you're looking for more of an upscale dining experience, we highly suggest The Harbor Restaurant. Offering a stunning view and an exquisite menu of fresh fish and steaks, prime rib, cocktails, and select fine wines, this restaurant is all part of the Santa Barbara experience. Plan your visit today!
View More